The X Factor
The Spiritual Secrets Behind Successful Executives & Entrepreneurs
What if presence, connection, and love were the hallmarks of the very best corporate leaders? What if trust, courage, and joy were cultivated throughout the workplace? What if your work was the playground for spiritual growth and personal expansion?
With trust in corporate leadership at an all-time low, we are in the midst of a great spiritual awakening, and corporate executives and entrepreneurs who can tap into their spiritual nature will thrive.
In The X-Factor: The Spiritual Secrets Behind Successful Executives & Entrepreneurs, you will meet leaders from around the globe who have awakened to their spiritual nature and made it foundational to their leadership practices. Through big breakdowns and instant revelations alike, the authors share what it means to lead one's self first in order to inspire others to do the same.
This book helps leaders realign, improve, and flourish by showing them how to cultivate one's spiritual nature, the eternal source of love and connection that enables one to be innovative, solve problems, think expansively, and succeed.
#1 Amazon Best Seller
The X-Factor has been a Best Seller in 11 categories 4 countries
9,24
EUR
210
Pages
25
Drawings
15,2 x 22,9
cm
Published
Oct 2021
Immerse yourself in the stories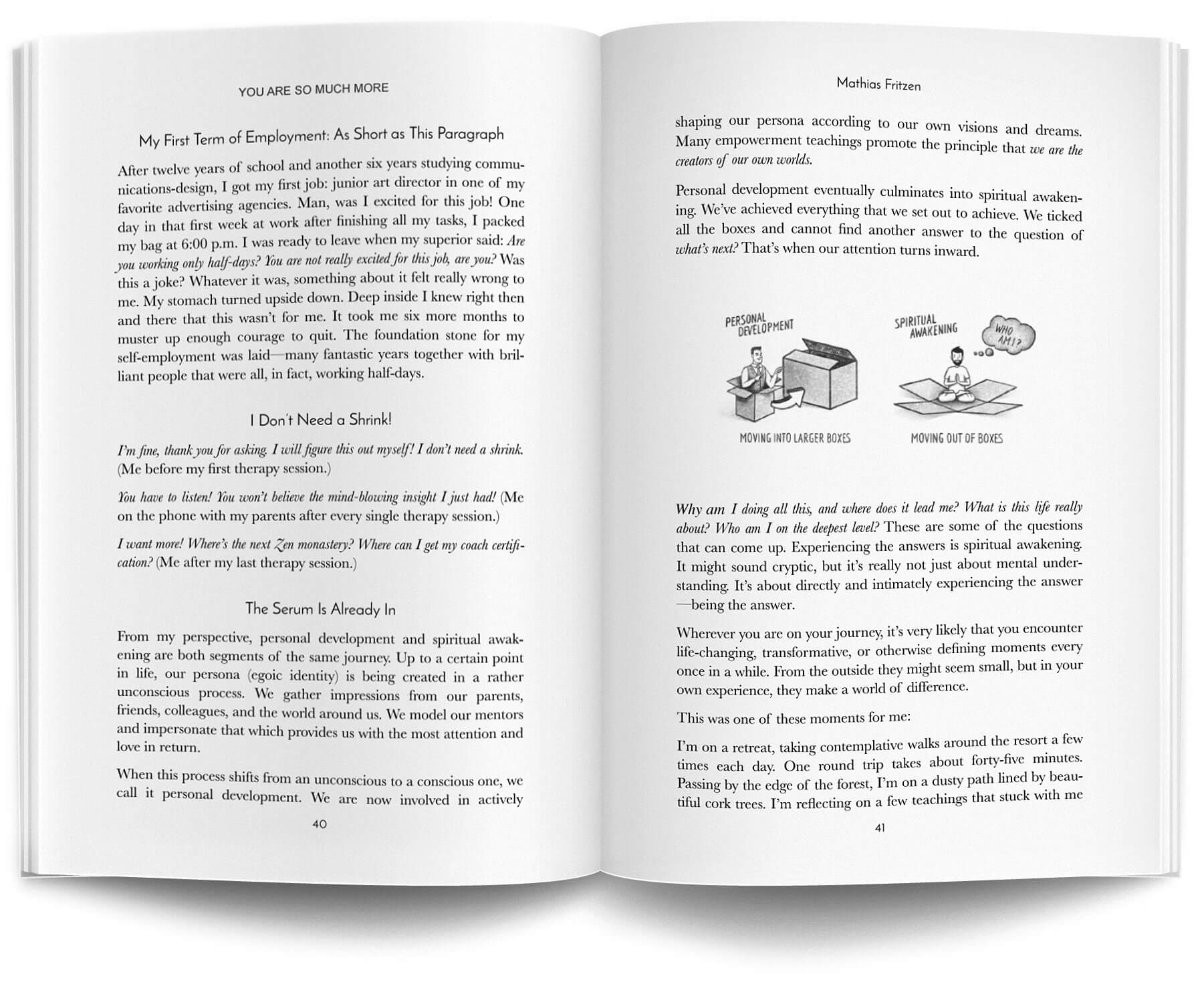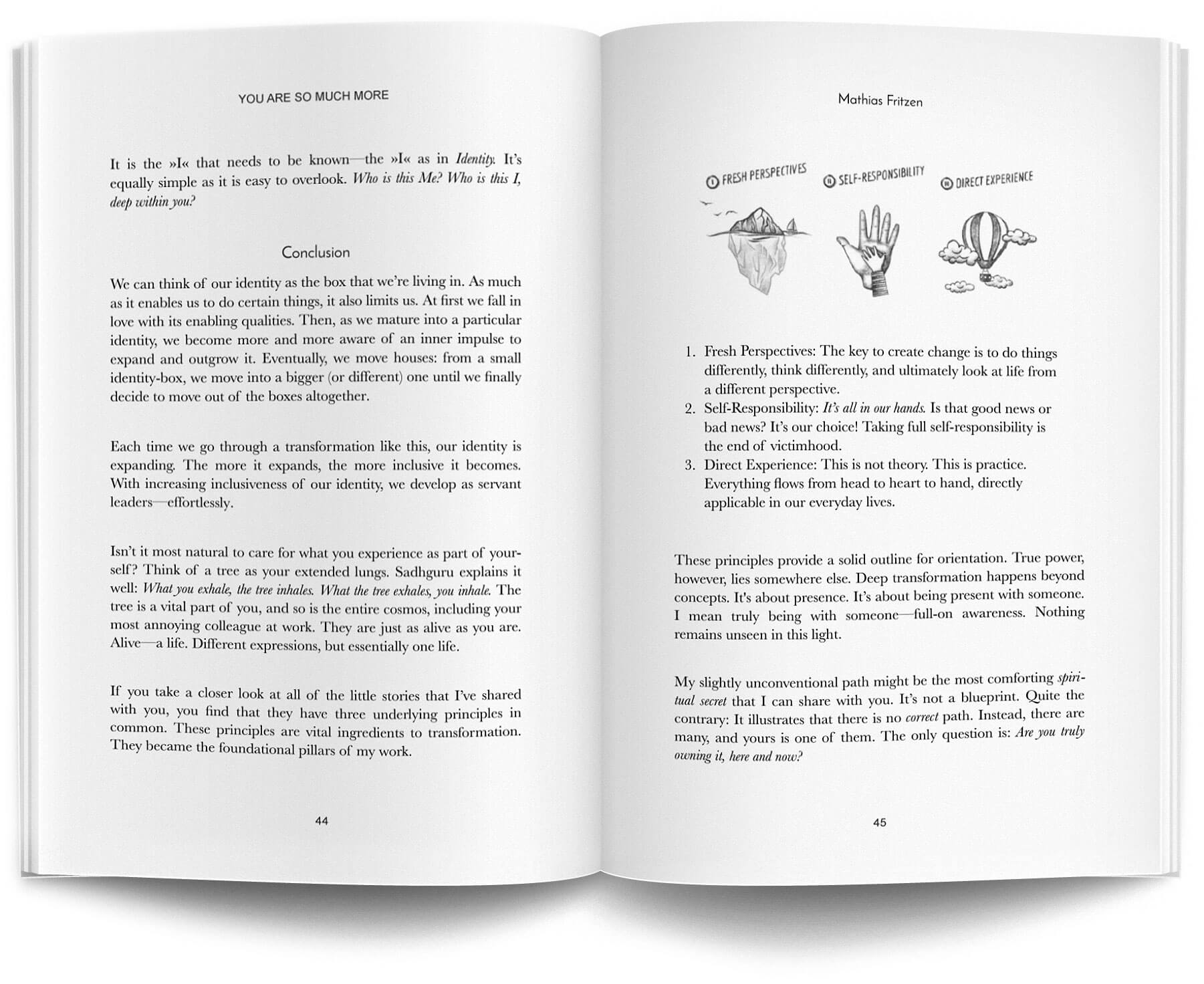 Your chapter was mesmerizing! My takeaways are: 1. You are not your body 2. What you see is not always reality. 3. Can we look at it from a fresh perspective? Own it and run with it? And then 4. Are we really ready? Thank you for the wisdom!
READER'S OPINION